1. What is Mosaic PiXL
Mosaic adopts PiXL(Photorefractive Intrastromal Cross-Linking), a new and promising refractive procedure that corrects mild refractive error without the need for corneal tissue removal. This "no cut,no laser" refractive procedure is based on the principle of conventional collagen cross-linking(CXL) ,a therapeutic procedure that strengthen the biomechanics of corneas with ectatic disorder.

Unlike conventional CXL that uses a broad and diffuse UVA light,PiXL is customized to deliver specific patterns and intensities of UVA light base on an individual's refractive error and corneal topography.This results in localized corneal strengthening and flattening which induces refractive changes. In addition, an active eye tracker is utilized during the procedure to ensure pinpoint accuracy in delivering the intended pattern of treatment.

PiXL is designed for mild refractive correction in normal corneas (i.e. non-ectatic) and it can potentially improve the visual outcome of other procedures.

Similar to conventional CXL, PiXL is a safe in-clinic procedure with low incidence of complications and side effects.

Common side effects include foreign body sensation, light sensitivity and vision fluctuation whilst complications include the risk of infection and corneal haze. There are currently no reported cases of secondary changes to the cornea, lens (e.g. Cataract) and retina due to UVA radiation.

Early results have been encouraging with average myopia correction of -1.00D observed in our inhouse clinical audit.

---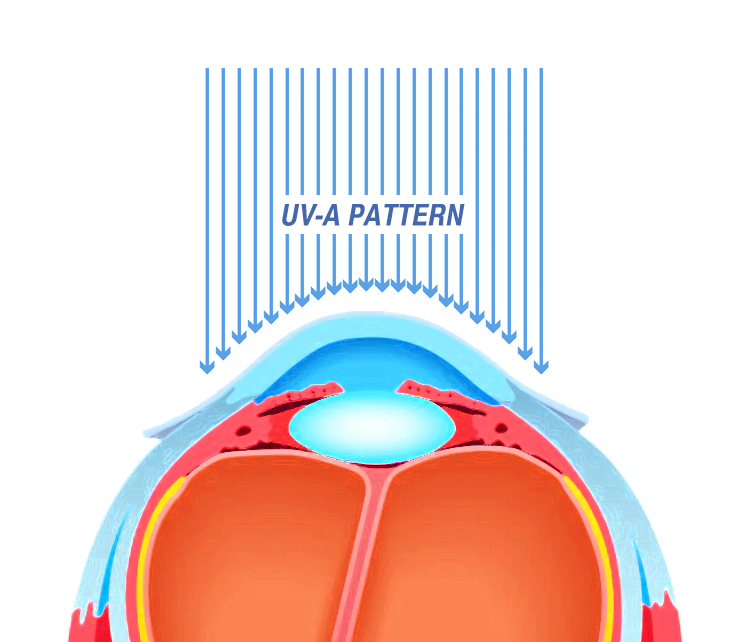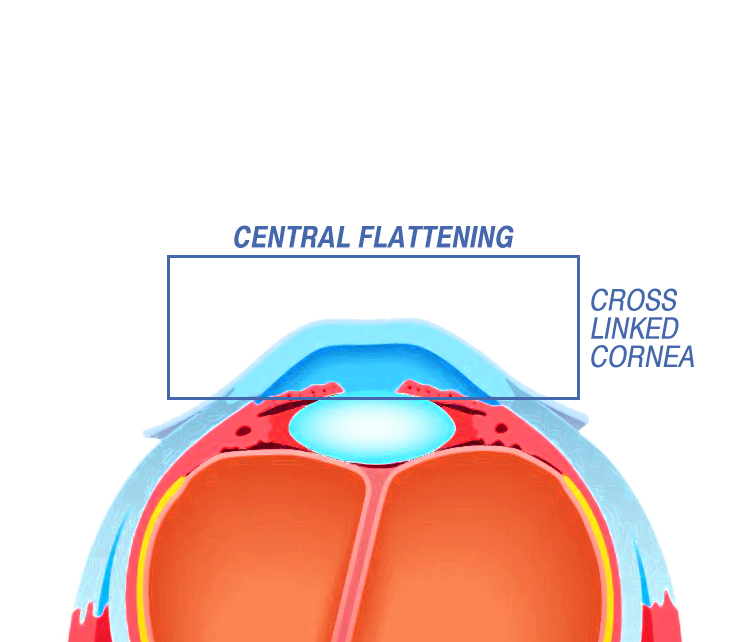 2. Am I a Suitable Candidate for Mosaic PiXL
In general, if you fulfill the requirements below, you are a suitable candidate:
At least 18 years old
No health issues which affect your eyes
No special issues which influence the healing of wound
Having a stable contact lens or glasses prescription
3. How to Schedule an Appointment
To make sure if Mosaic is suitable for you, you should have a comprehensive eye examination at our centre first. Book the date of Mosaic Procedure if you pass the eye examination. Before the eye examination and procedure, you must stop wearing:
Soft contact lens: 7 days
Hard or gas permeable lenses: 3 weeks
Ortho-K lens: 3 months
4. Pre-Operative Preparation
The full eye examination takes around 1.5 hours to 2 hours. The examination includes:
Auto-refraction, trial lens to find out the accurate refraction and eyesight.
Use computerised machine to scan and measure the corneal shape, thickness and curvature of your eyes.
Check the back of your eye
Dilation of

pupils to check the retina
After pupil dilatation:
Your vision will be blurry with near reading
Light halo
No same-day SMILE procedure
Bring a pair of sunglasses(your eyes will be sensitive to the sun)
Do not drive on the day of the eye examination
The impact of pupil dilation will disappear in 4 to 6 hours
5. Mosaic PiXL Procedure
Riboflavin ophthalmic solution is applied to the cornea


Wait for 15 minutes, the eye is fully soaked in Riboflavin ophthalmic solution

Tracked by

an active eye tracker during the procedure, to ensure pinpoint accuracy in delivering the intended pattern of treatment

The eye is then illuminated with ultra-violet A(UVA) light, PiXL-induced biomechanical changes cause cornea to change shape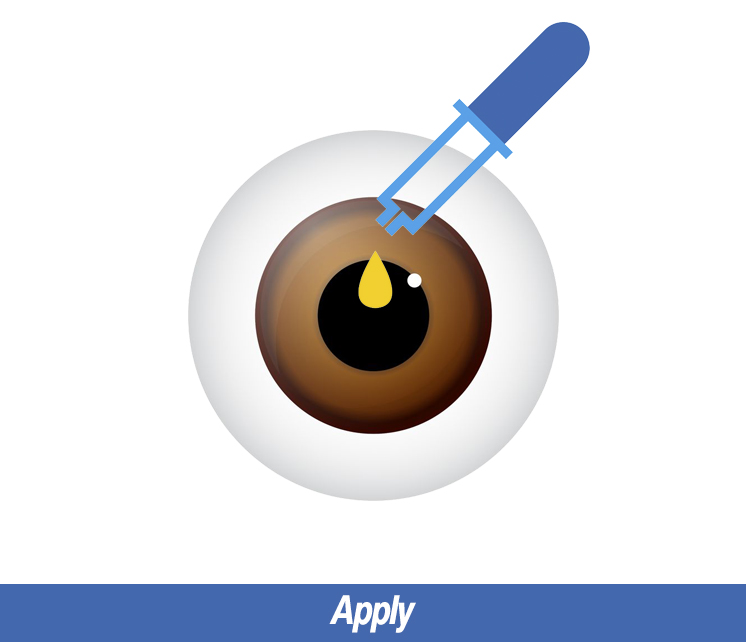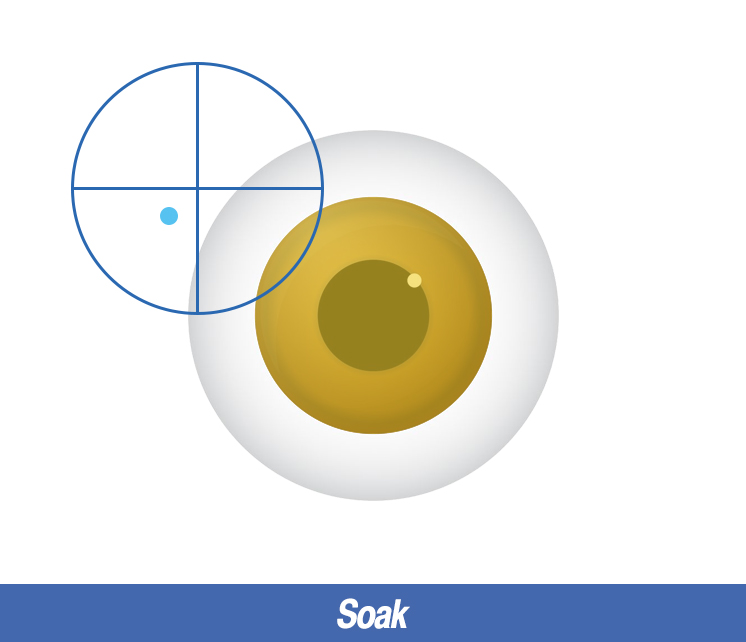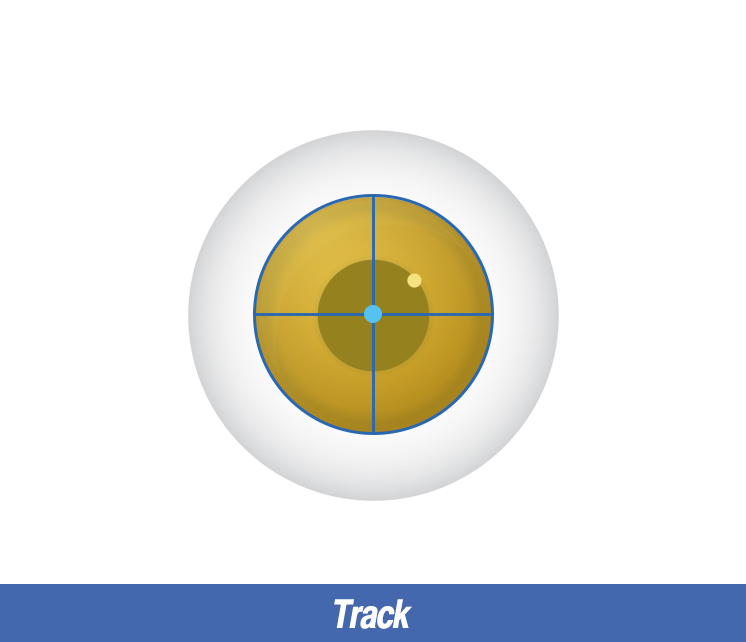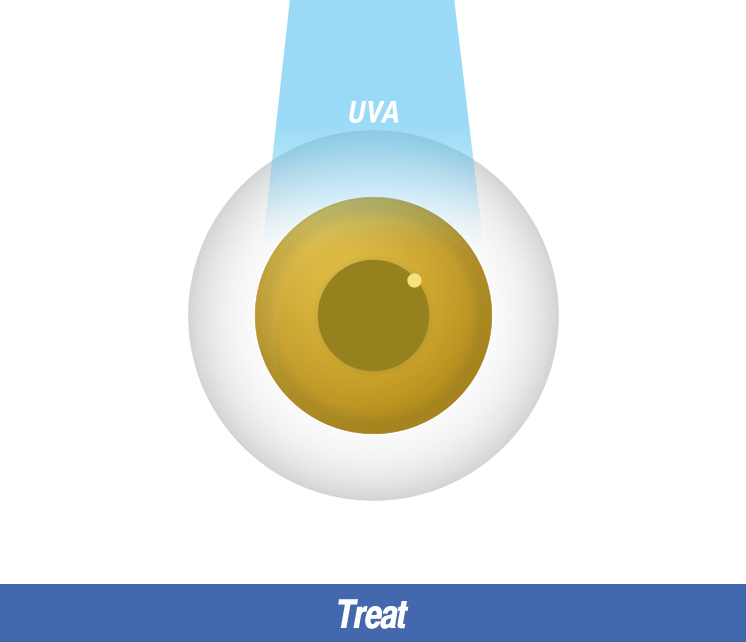 6.

Post-Operative Care of Mosaic PiXL
It is normal that you may experience some discomfort after the procedure. Please take the pain-killers as prescribed by your doctor.
If the pain and discomfort is unbearable, or suffer from a vague vision in a short period of time, please consult the doctor immediately.
Do not rub or scratch your eyes at any time.
Please use the eye drops (antibiotics or steroid drops) as directed by doctor.
You must return to the clinic for post-operative check up on the first day after the procedure.
Avoid soap, tap water or contaminated water getting into your eyes for 1 week after the procedure.
Avoid eye make-up until 2 weeks after the procedure.
Use sunglasses to prevent UV light irritating your eyes.
Avoid watersports until 1 month after the procedure.
There may be some changes on your eye sight or eye glasses prescription for 3 months after the procedure.
Your vision will become stable until 3 months after the procedure.
7. Risk of Mosaic PiXL
Foreign body sensation
Light sensitivity
Vision fluctuation
Infection
Corneal haze